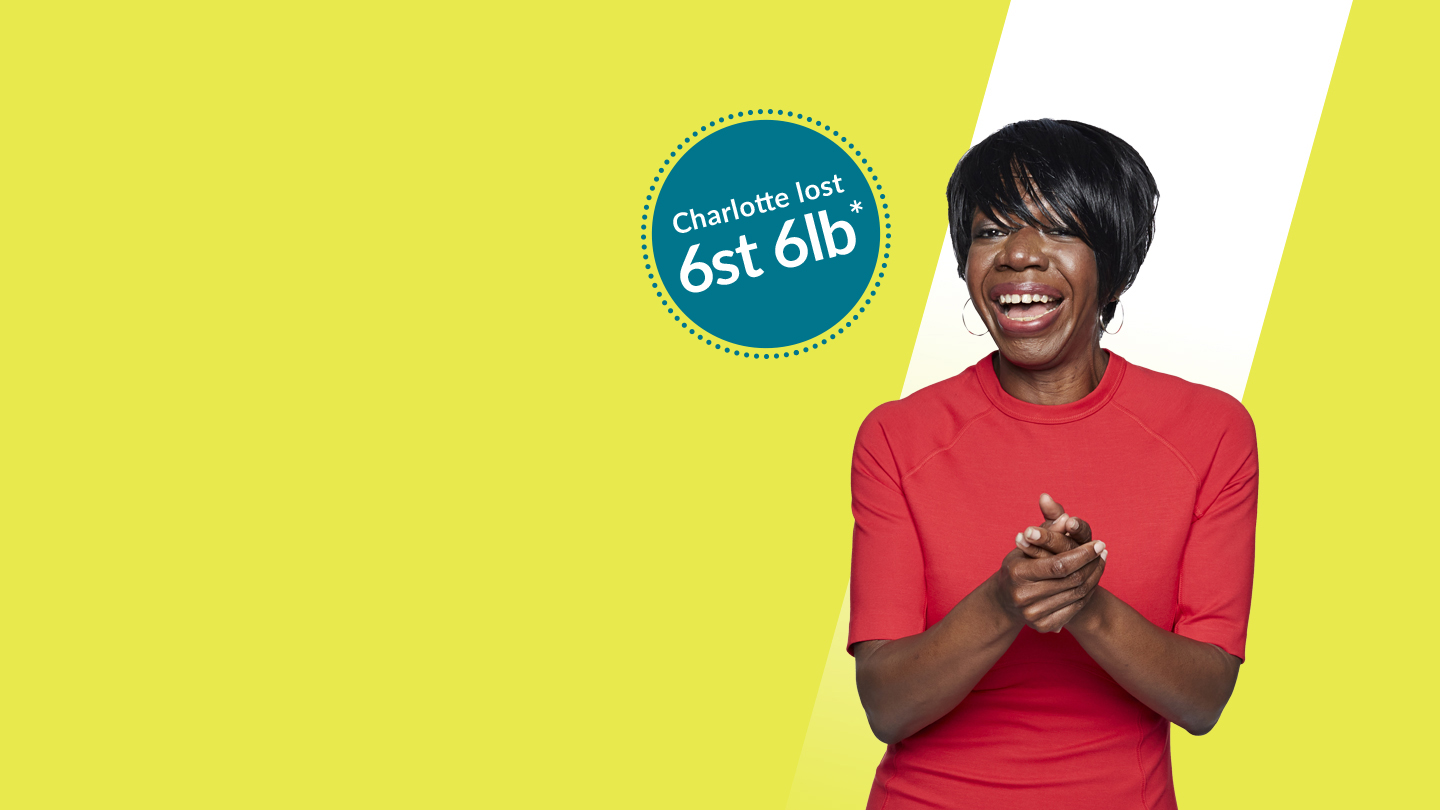 Welcome to Xpress the NEW Slimming Club
The first new national slimming club for nearly 50 years. No joining fee | No weekly fees | Unique mindful approach
Welcome to your NEW Xpress Slimming Club
We are excited to bring a new slimming club to the UK for the first time in 50 years – for free!
Xpress gives you the opportunity to lose weight the fastest way possible and discover our unique mindfulness approach
The new Xpress Slimming Clubs combine LighterLife's expert eating plans with weekly meetings, resulting in fast and effective weight loss.
In your Xpress meetings, you'll meet new people who have similar dieting experiences, start to recognise unhelpful behaviours and attitudes around food and receive first-hand support from those in attendance. The time will be used to delve further into why people overeat, and to develop the skills that make lasting changes.
Who are Xpress meetings for?
Every meeting is free to attend, and is open to everyone, whether you are currently following a LighterLife plan such as Total, FlexiFasting or Management, or whether you're interested in a new approach to losing weight.
So what makes Xpress different?
We're not focusing on recipes and exercise because we know you're already a dieting expert – you've been listening to the 'simply eat less and move more' messages but they haven't worked for years…
By attending an Xpress meeting, you will enjoy:
Free weekly meetings, including weigh ins
No joining fee
A new approach to a healthy mind and body
Access to LighterLife's range of products
Fast weight loss – lose a stone a month
Xpress meetings are designed to:
Boost confidence, self-esteem and assertiveness
Help members discover the real meaning of "comfort eating"
Manage tricky feelings like anger, guilt, worry and stress
Find out more about themselves and relationships with food
Create new strategies for dealing with life's obstacles without reaching for food
What our clients say:
 "Very informal, discreet, no judgements just welcoming, understanding and very helpful mindfulness discussions." Anne
"I attend each week with my wife and we help each other stay on track. The meetings have a relaxed atmosphere and offers great support." Stuart
"It's the highlight of my week and definitely carries me through the tougher moments. What I've lost in weight, I've gained 10 times over in support and friendship." Sian
Based on more than 3 decades of research
Did you know?
As well as our practical and personal experience of obesity, we've been researching weight loss and weight management for 30 years, with our evidence regularly published in peer-reviewed journals and presented at major obesity conferences around the world.
We are recruiting Xpress Mentors – to find out more click here
Find a meeting near you
Charlotte's story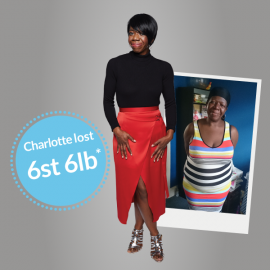 "I'll never yo-yo diet again" 
After spending years yo-yo dieting, enough was enough; my weight was really starting to get me down. My trigger moment came after going to get my blood pressure checked and to talk about reducing my medication. I was rudely told by my GP that I'd be on medication for life and that there was no point in discussing the long term affects or looking at ways to reduce it; I felt my GP had written me off because I was fat. The experience left me furious, so I took it into my own hands to find a way that I would no longer need to take blood pressure tablets every day.
LighterLife Meetings & Groups
Support for more effective weight loss
With more meetings and groups than ever before, you can find one that will suit you and give you the support you need.
NEW Free Xpress Meetings

Xpress is our new, flexible approach to help you change your relationship with food. With no joining fee, our meetings are completely free and combine expert eating plans with Mentors who will encourage you to explore your feelings and thoughts towards eating.

If you want flexible support during your weight loss, or want to find out more about your thoughts and triggers for overeating, Xpress is a great option.

Face-to-face groups

Whatever plan you've chosen and wherever you are in your weight-loss journey, our face-to-face groups are open to everyone. You get expert guidance from our Counsellors and the support of other people who share your experiences of weight loss.

Our structured weekly meetings and Foodpacks will keep you on track and our Counsellors will be there to hold your hand through your whole weight-loss journey.

Online telephone groups

Our telephone groups connect you to slimmers and Counsellors across the UK.

They are open to everyone who has or is losing weight with LighterLife, and offer the same fantastic level of support as our face-to-face groups, without you needing to leave home.