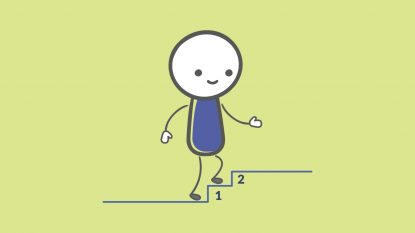 With just a couple of weeks to go until Christmas you have three choices about what will happen to your weight.
1) You can continue with your current Programme and lose up to a stone before January.
2) You can eat for England and assume you will lose all that extra weight again as part of yet another weight loss New Year's Resolution.
3) Or you can do the LighterLife 2 Step Plan.
December is a social time of year, and so there will be events, a work do or two, family or friends gatherings, as well as all those tempting Christmas foods like mince pies, sausage rolls and sweeties.
The 2 Step Plan is designed for you to eat on those specific occasions, and to Fast with Foodpacks on other days. You have the freedom to decide which days will be 'Fast with Foodpack' days, and which days will be normal eating days. And you decide which day you will start back on your weight-loss journey after Christmas.
It means you can eat with family, friends and colleagues on the run up to the end of the year knowing that it's part of a plan, rather than feeling out of control about your choices. And because you know the day or date you will return to weight loss, the decision is easier. Relax and enjoy this time of year, knowing you are in control.
Here is our example of what your 2 Step calendar might look like….